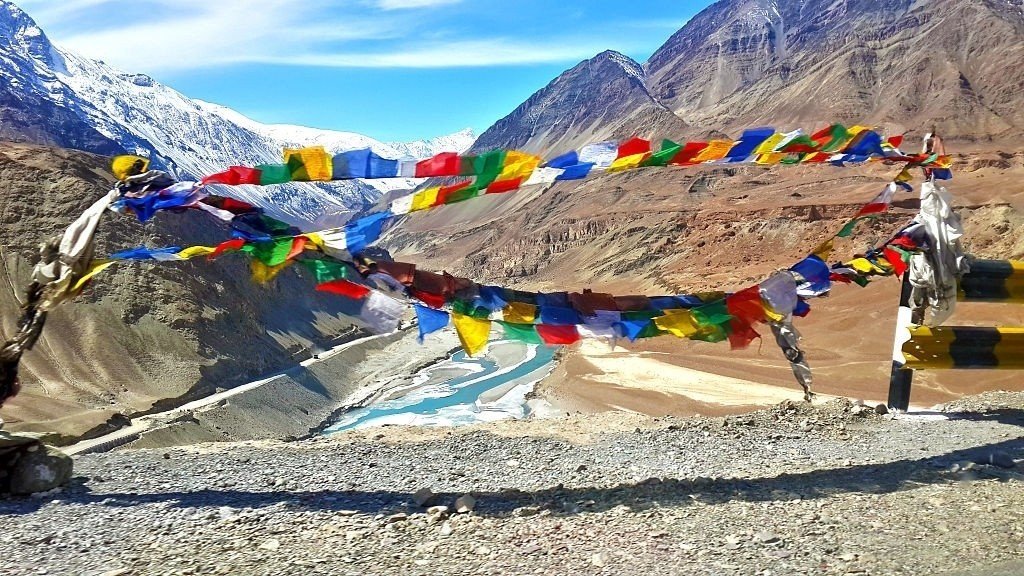 As the flight lands at the Kushok Bakula Rimpochee Airport in the pristine valley of Leh, a cold blast of air and an altitude of 3256m welcome you. You are surrounded by the mesmerizing beauty of the Karakoram mountain range. Transfer to the hotel and rest for the day.
Set out in the evening for an acclimatization walk. Learn about the origin and significance of Indus Valley Civilization in an educational session conducted by our representatives.
Overnight in Leh

Note: It is imperative to rest throughout the day and avoid any physical exertion this day (like climbing stairs, running etc until necessary) as the body needs time to acclimatize to the sudden altitude and weather difference. Symptoms of nausea, breathlessness, headache, palpitation, loss of appetite and sleep are normal due to the change in environment.
---